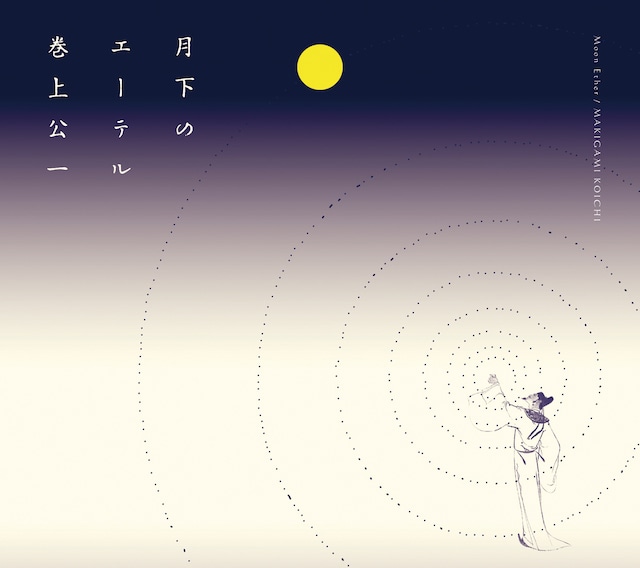 巻上公一 / 月下のエーテル / Koichi Makigami / Moon Ethel
「月」と「エーテル」をテーマに構成されたこのアルバムはまさに、ざっくりとヤラバホエの喉仏をすぎて指の生えた李白の月の海をカタツムリが朧々縷々と特急で歩くような声とテルミン。月下独酌、酩酊の幻はカラドゥルヤ。

Makigami Koichi is one of best voice performer in the world. "Moon Ether" is his improvisation of voice and theremin except 1 & 11 are Asian folksong. This works includes his marvelous Khoomii singing -double voice, humor, free theremin playing, a taste of impromptu talent, sound effect, etc... "Shadowlike, the theremin sings. The ether dances" -Makigami Koichi.

巻上公一 Koichi Makigami (voice, throat and theremin with moogerfooger)

2006.4.16

ディジパック仕様
ライナーノーツ:巻上公一(英訳付き)
発売:doubtmusic
配給:BRIDGE INC.
Add to Like via app
Reviews

(5)

Shipping method / fee

Payment method
Regarding countries other than Japan, can you please e-mail to us before add to cart on BASE as follows ?
order (at) doubtmusic.com
we will mail to you about total cost ( including shipping cost ).
and a way of settlement is only PayPal. we will let you know our Paypal account on e-mail.
thanks.